Southeast Asia though small compared to the rest of the world, contains many beautiful places for tourists and they include awesome beaches. If you are keen to relax on a sandy beach for a holiday, this article will recommend 6 great beaches that you should consider.
1) Koh Phangan, Thailand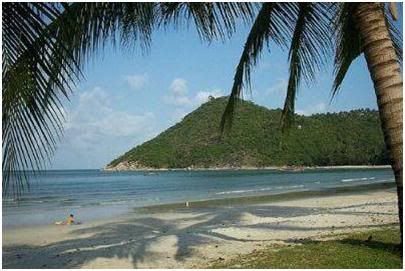 Thailand boasts of a number of great scenic spots and Koh Phangan nestling as an island in its Southern Gulf, that was once regarded as a holiday abode for the then King Chulalongkom, is now a thriving tourist location. The progress over the last couple of decades has been particularly striking and the place has really evolved from a relatively unknown destination to a bustling one.
The reasons are not far to seek. It has pure pristine beaches where you can swim and indulge in water sports like snorkeling. Since tourists are very concerned about proper accommodation, the accommodations provided here are designed to suit all tastes and budget. There are enough opportunities for both adults and kids to take part in various outdoor activities. Those interested in night life and parties also have a lot to look forward to in terms of enough trance music, copious alcohol and availability of drugs as well.
Getting to Koh Phangnan is also quite easy. You need to first take a bus that is operated by the Government to Surat Thani and this by the way is the provincial capital. Here you need to take a ferry to Koh Phangan. It is also known as Thong Sala, so do not get confused with the different name. The experience guide available will also tell you everything you need to know about the place.
2) Bali, Indonesia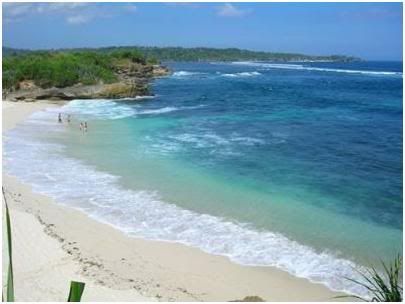 It was during the 15th century that refugees seeking to get away from the captured Majapahit kingdom came to Bali and also brought along with them many talented musicians, artists, priests as well as intellectuals. It was this exodus that has given Bali its unique character and status.
Despite some rather disturbing events recently, this tourist destination is still famous for its affordability, great beaches, culture, vibrant night life, lip smacking food and the very famous Bintang Beer. All of these definitely guarantee a lot of fun for visitors. Tourists can also look forward to visiting something that is totally different in the form of the Monkey Forest at Ubud or the tombs located at Gunung Kawi.
It is however the culture of the place that is very striking and you as a tourist cannot but be influenced by it. The rather intricate steps in the Legong dance, the wonderful temples with amazing architecture and many other scenic spots all point out to the rich legacy of Hindu empire and that is what makes this place a very interesting one to visit.
You can reach Bali through the Denpasar Ngurah Rai airport and it is also accessible from other main cities of Indonesia that are important hubs serving other countries in Asia as well as Australia. Visit this blog to get regular information on what Bali can offer.
3) Tioman Island, Malaysia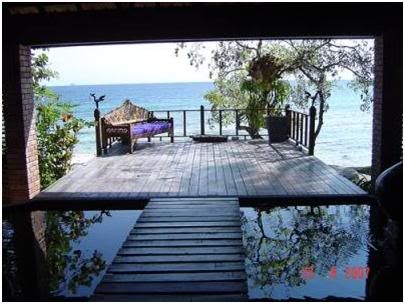 This is one of the smaller islands but it more than makes up for its small size with its natural beauty in the form of jungles, pure beaches, clear streams and great marine life. The movie South Pacific featured this island and you may have seen it without being aware that it is Tioman.
It is however the great collection of coral reefs that are white in color that makes it this island a real treat for scuba divers as the very clear waters enable the divers to see depths of even a hundred feet and they can experience the visual beauty of the very rich marine fauna.
Though Tioman is not as well developed as either Phuket or Bali, you as a tourist can get great value for money as besides the obvious beauty of the beaches, you can also get to visit the tropical jungles and see the magnificent waterfalls.
The accommodation is comfortable without being expensive and you can rent out a hut right on the beach for as little as USD 7 per night or if you can afford it, can also rent out an air-conditioned cabin. Take care that you do the reservations in advance during peak season as you would otherwise not get them as per your requirement.
Tioman can be reached by using the ferry from a place called Mersing that is situated on mainland and you can also reach it via flights from both Singapore as well as Kuala Lumpur. Check this site for more information on this island.
4) Phan Thiet, Vietnam
We now travel to Vietnam where just some hours out of Ho Chi Minh City, the place of Phan Thiet has been quietly making a name for itself as one of the most preferred beach destinations. The Mui Ne beach is the one we are referring to and with increasing number of resorts and other facilities, this place has crept up in tourist rankings.
Though development started only in the 1990s, it has been rapid and water sports fans especially have a lot to look forward to with kite surfing as well as wind surfing being very popular. The superbly designed golf course by Nick Faldo beckons golf enthusiasts and you can take the pleasure of teeing off at this Ocean Dunes Golf Club.
If you are more inclined to move outdoors and explore the place then all you need to do is rent out a jeep and visit the sand dunes, try some dune-sledding and also look at the Lotus Lake.
Mui Ne has very less rainfall that it receives through the year and for beach-lovers that is a great since the weather would be conducive. The local village markets offer good bargains for clothing items and you can even get into the Phan Thiet City to buy conventional crafts made by the Vietnamese people.
You can get to Phan Thiet by taking a bus from Ho Chi Minh City. Visit this site for more details on how to get there more conveniently.
5) Boracay, Philippines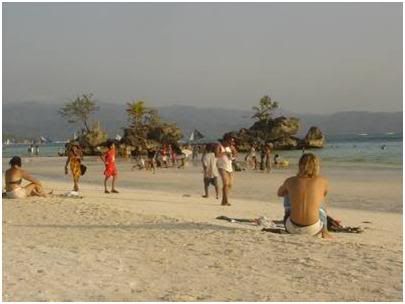 As compared to the rather vibrant and busy atmosphere of Bali, the Boracay beach in Philippines offers a rather laid-back environment and it is this quality that draws a lot of tourists to this location.
This beach is located about 345kms to the south of Manila and boasts of over 4kns of sparkling sand easily capable of matching the very best beaches of the Caribbean. The waters are clear and the sand is pretty fine and with superb facilities provided by the beach-side for the tourists, it is no wonder that tourists just love coming to this place.
The opposite part of the island also has a beach called as the Bulabog Beach and is a haven for water sports fans with both windsurfing as well as kite boarding facilities available and as both these beaches are in close proximity to each other, tourists find the place very convenient.
Besides beach fun filled activities and great nightlife, the place is great for those looking for some adventure sports like horseback riding or visiting the Bat Cave towards the western part of the island to meet the many fruit bats.
You can get to Boracay by taking the flight from Manila. You can also go to Manila via Caticlan which is a distance of about twenty minutes by ferry or via Kalibo which is about two hours away and can be reached by either bus or ferry.
6) Phuket, Thailand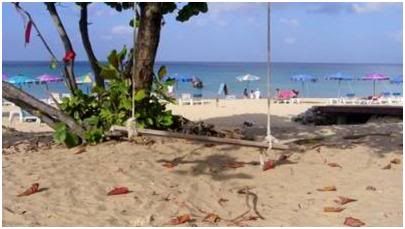 This is beyond doubt the most famous and well visited island and since it is the largest that Thailand has to offer, it has got facilities that are top notch. It also offers opportunity for a variety of fun filled activities.
Those loving water sports would love the Patong Beach with its vibrant nightlife and great shopping conveniences. Patong is favored most by the tourists and Bangla Road is famous for its go-go bars.
The tourist influx has enabled good development for the island and you now have the luxury of playing golf on a world class course, enjoy a kick boxing match, go for elephant riding and savor local cuisine at the many eateries. Some parts of this island is yet to undergo development and the quieter beaches such as Laem Ka and Naithon can be enjoyed by those who are looking for peace and tranquility.
The best time to visit Phuket is during November – February and this is the time when the weather is great and the waters are clear. During the months May-October, the place experiences rain daily and the currents are pretty strong and it is advised that you are careful. The island can be reached through the airport which is the second largest in this country of Thailand.
Your Phuket adventure can begin by looking at the list of some of the popular beaches that this place has to offer. You can also look at the blog of Jamie Monk, who visited this place as a foreigner and did not want to leave the place. He has ended staying here ever since.
Comments
comments