Want to know where to soak up the festive spirit and party it up in Singapore? It's never too late to start planning!
Here are 10 happenin' places to go this December – be it to stroll, dance or carol, there's definitely something for everyone this X'mas!
For the Club-Hoppers:
1. The Butter Factory
What? Snow Ball: A Christmas Eve Party
When? 24th December
Why? Come dress in sexy-white for a Christmas clubbing experience not to be missed. DJ Dave Does and DJ Stanley will deck the dance halls with their hard-thumpin' beats.
Wallet? $23 (women); $28 (men) with 2 drinks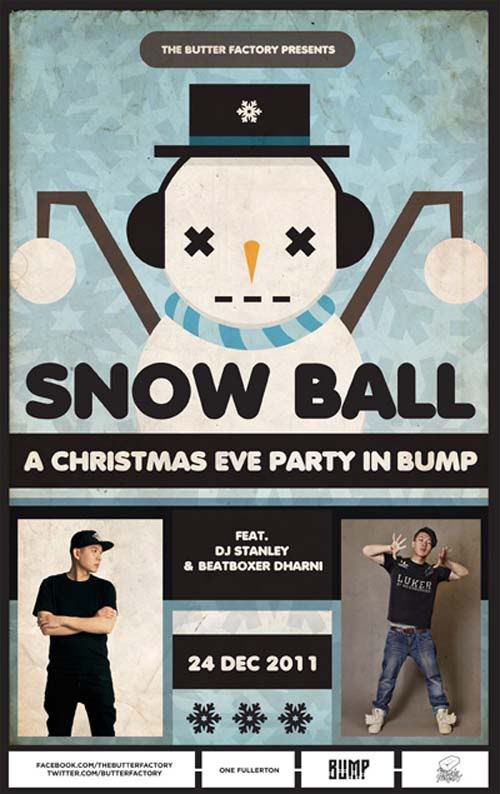 2. Avalon
What? Avaland Presents X Feat. Ian Carey
When? 24th December
Why? In contrast with The Butter Factory, Avalon is going all black for the theme this Christmas. Renowned DJ Ian Carey – who has his own music label – will be responsible for bringing the house down.
Wallet? $40
3. Zouk
What? One Love, One Dance, One Christmas
When? 23rd to 25th December
Why? Techno, house and trance music will pump up this 3-day event, which will occupy the entire club's complex. Dimitri from Paris and Ferry Corsten are among the stellar line-up.
Wallet? $25-40 (women); $32-$40 (men), with two drinks
4. Home Club
What? +65
When? 24th December
Why? Clubbers looking for an alternative, indie and drum 'n' bass beats will feel right at home here. DJ Presha and Nuance, among others, will lead the crowd into Christmas morning.
Wallet? $15/$20 before/after 11pm with one standard drink
For the Strollers:
4. Orchard Road
What? Christmas Floats Parade
When? 25th December
Why? One of Frommer's Top 10 Best Holiday Lights of the year, our famous shopping district will be transformed into a parade ground for exclusively decorated floats. Get your cameras ready!
Wallet? FREE!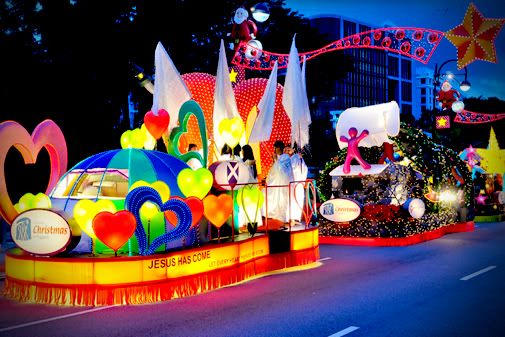 5. Marina Bay
What? Marina Bay Christmas Light-Up
When? Until 2nd January 2012
Why? Artistic installations featuring the likes of glowing reindeers with dazzling horns dot the Marina area, which will surely prove to be a magical experience under the backdrop of the Singapore Flyer and Marina Bay Sands.
Wallet? FREE!
6. Resorts World Sentosa
What? A Fairy Tale Christmas
When? Until 31st December
Why? Grimm's fairy tale characters like Red Riding Hood and Snow White come to life and add to the festive mood, along with a dedicated Christmas Village for the retail therapists.
Wallet? Sentosa admission applies
7. Night Safari
What? Mystica
When? Until 31st December
Why? The world's "first and only" night safari will be transformed into an enchanting kingdom with glowing mushrooms and pretty fairies.
Wallet?* $32 (adult); $21 (child)
*Visit the website to know how you can get 30% off!
For the Art-Lovers:
8. Esplanade Theatre
What? Crazy Christmas 2011
When? Until 23rd December
Why? Brought to you by Dream Academy Productions, this delightful Christmas romp features Dim Sum Dollies®, Broadway Beng, Kumar and many more of your favourite local comedians. Rated R18.
Wallet? S$97, S$82, S$67, S$52, S$37 (excluding booking fees)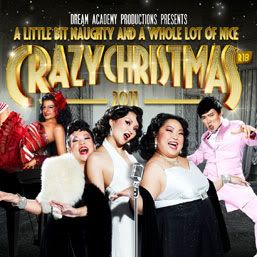 9. Marina Bay Sands Grand Theater
What? Wicked: The Broadway Musical
When? On-going*
Why? After the humongous success of The Lion King, MBS brings in yet another Broadway blockbuster – Wicked! A spin-off from the beloved The Wizard of Oz, this gleefully green musical promises to enthrall and move audiences in Singapore.
Wallet? $55 – $250 (excluding booking fees)
10. Esplanade Concourse
What? The Vocal Consort
When? 25th December (7.15pm, 8.15pm, 9.15pm)
Why? One of Singapore's respected community choral groups, this award-winning choir will work their magic into beautiful Christmas tunes.
Wallet? FREE!
So, where will you be going this Christmas? Share with us in the comments box below!
Happy holidays!
Comments
comments